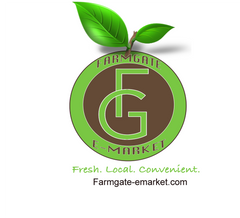 And we're back!
...or at east we will be. Save the date: on Monday, January 16, 2017, Farmgate E-market will resume taking orders for your favourite market produce online for delivery to your home or office.
Whats new?
Well, our logo for one, but perhaps more importantly, we will now be fulfilling orders within a 3 hour window for most locations within Kingston and Portmore. Customers will continue to receive FREE delivery for all orders over $2,000.00 or pay a delivery fee of $200.00 for orders between $700.00 and $1,999.00.
We will also be extending the same delivery rates to customers in Portmore.
What should you do?
Be sure to sign-up for an account at the following link to receive instants points and discount codes for use during checkout. You will receive a 10% discount just for signing up when you use discount code: "welcome" at checkout when you make your first purchase.
https://farmgate-emarket.com/account/register
You may also browse the catalogue to see the items that are available. If you don't see an item that you would like to order, please tell us and we will be sure to add it to our inventory. Please note that you will not be able to checkout or sent through orders until January 16th.
Payment options
We continue to accept Cash on Delivery, Paypal and bank transfer to Scotiabank. 
Please feel free to also suggest other payment arrangements if these options do not work for you. We will be sure to take all suggestions into considerations.
If you've never ordered from us before, we hope you will take a chance on us as we aspire to make your hectic lifestyle a bit more convenient, while supporting our farmers and the local economy.
Happy New Year!
Farmgate Team